It's that time of the year again! As the enchanting Mid-Autumn Festival approaches, AEON is all set to dazzle you with an out-of-this-world collection of over 200 mouthwatering mooncake varieties. We're talking about mooncakes that'll make your taste buds twirl with delight! 🥮
Under the theme "Together We Celebrate Mid-Autumn Festival 2023," AEON unveiled this incredible selection at IOI City Mall in Putrajaya – and guess what? We did more than just unveil it; we set a new record in the Malaysia Book of Records! 📖🏆
We also kicked-off our very first AEON Members' Choice Awards, our way of saying thanks to the amazing partners who've been crafting mooncakes with love in exceptional packaging.
With over 700 SKUs offered by 40 suppliers, there was no shortage of mooncake magic…and as such, we'd like to give a round of applause to the winners at the AEON Members' Choice Awards:
1. Most Preferred Mooncake Brand: Kudos to BAKER'S COTTAGE & OVERSEA for capturing the hearts of AEON members with their traditional flavors and quality!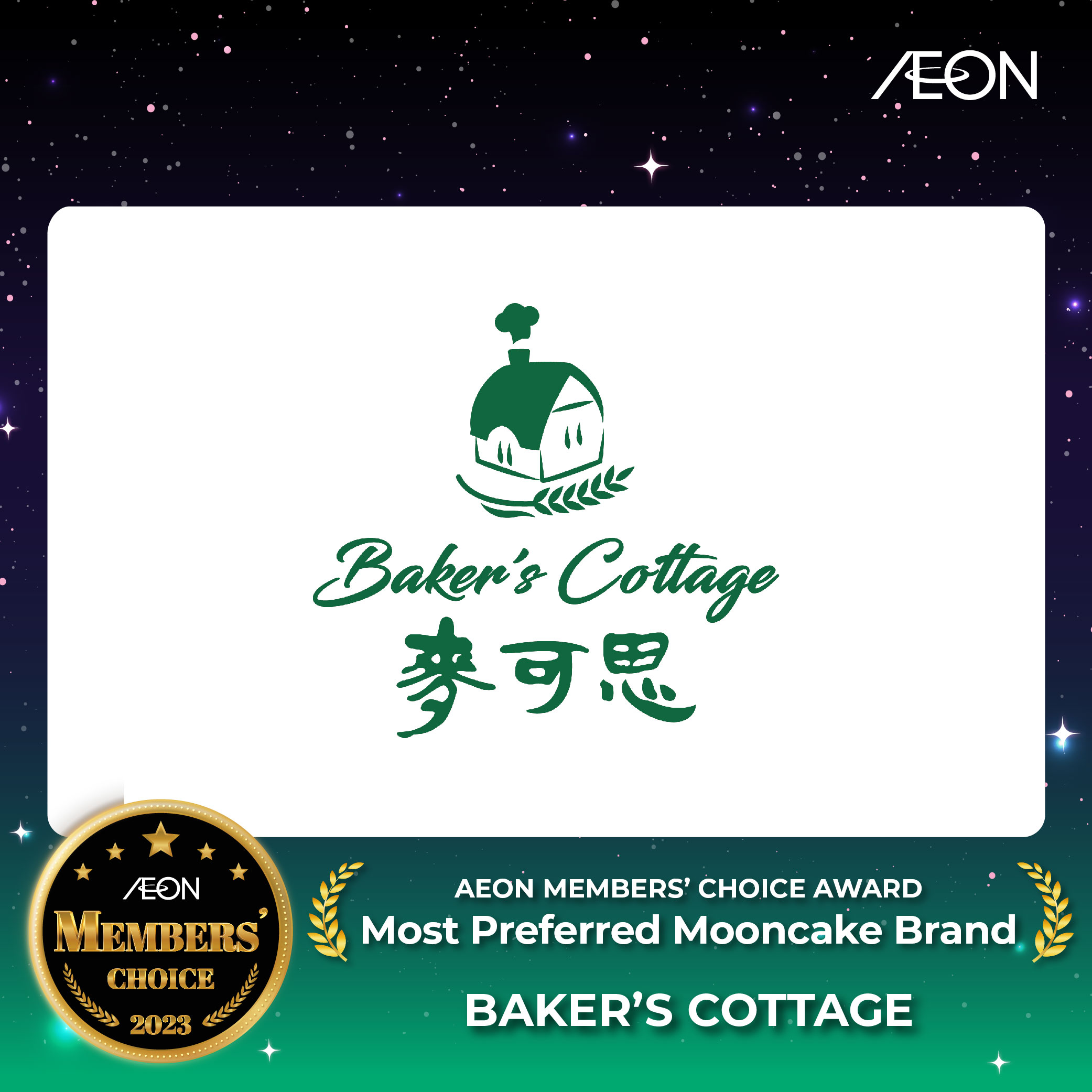 2. Most Popular Mooncake: DURIA THE NIGHT OF BRILLIANCE BLACKTHORN CHARCOAL, for winning the people over with its irresistible appeal!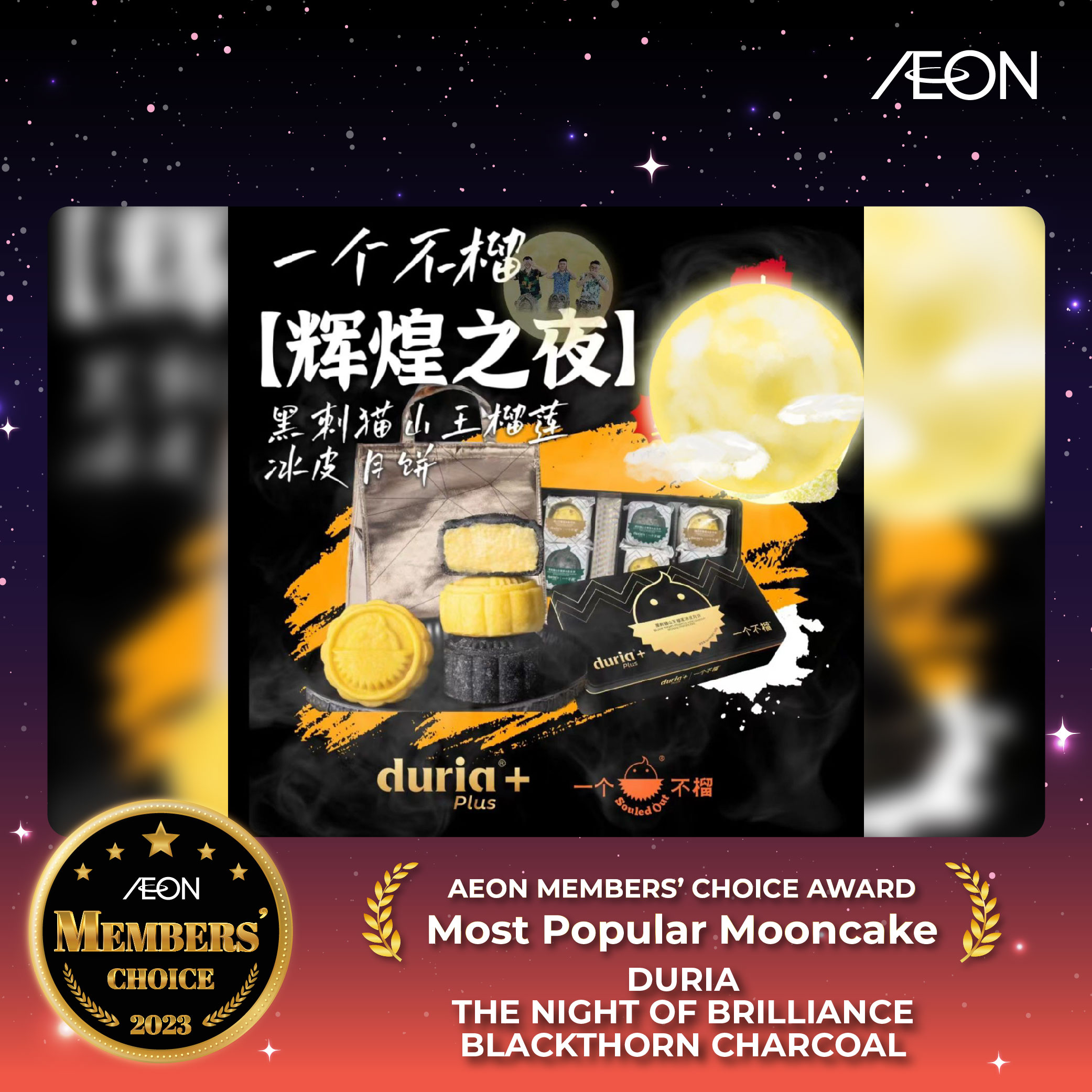 3. Best Mooncake Design: CASAHANA, for their artistic mooncake design is not only a treat for the palate but also a feast for the eyes!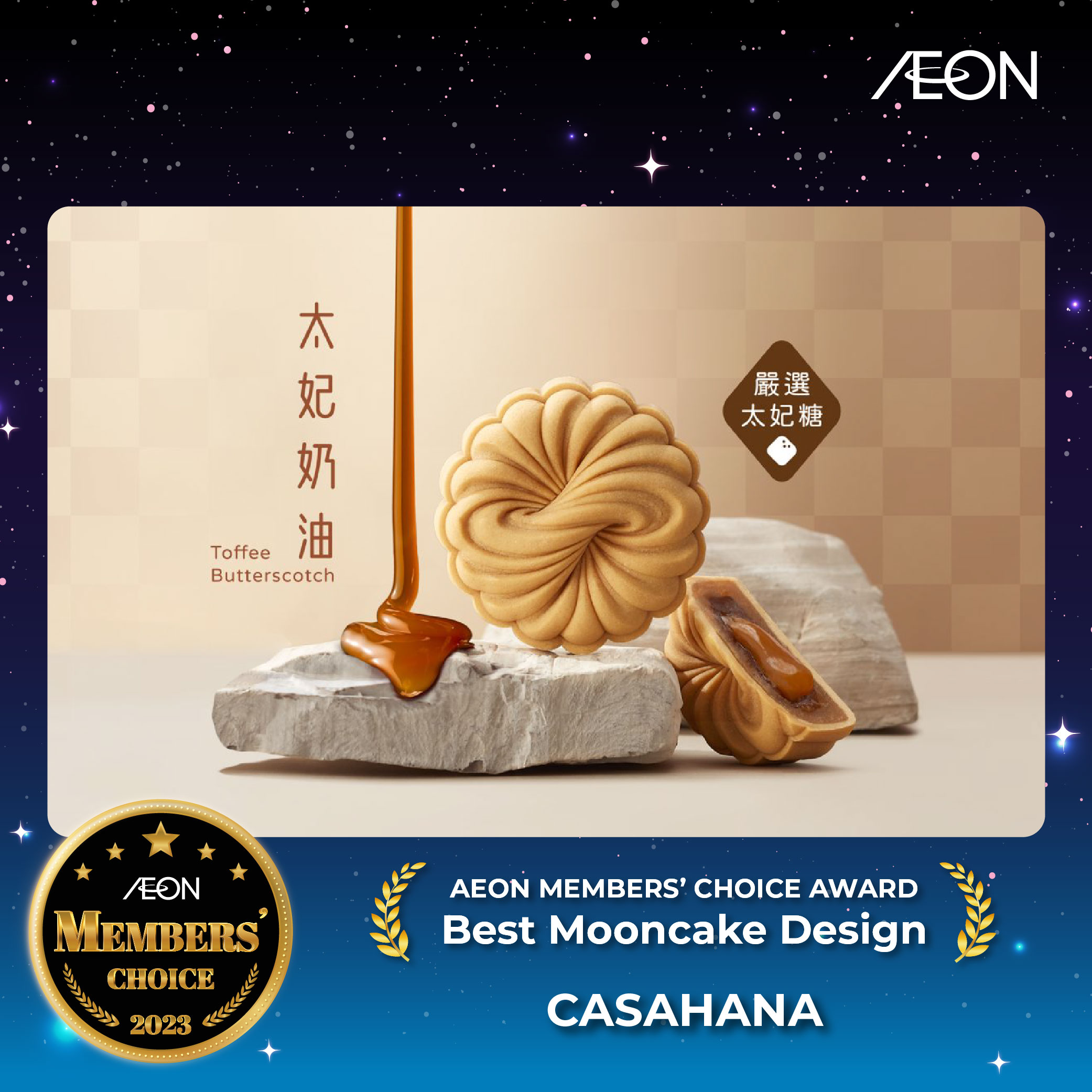 4. Most Innovative Mooncake Flavor: HERNAN MUSANG KING PANDAN SNOWY MOONCAKE, for creativity of flavor combinations, it is obvious that the people love it!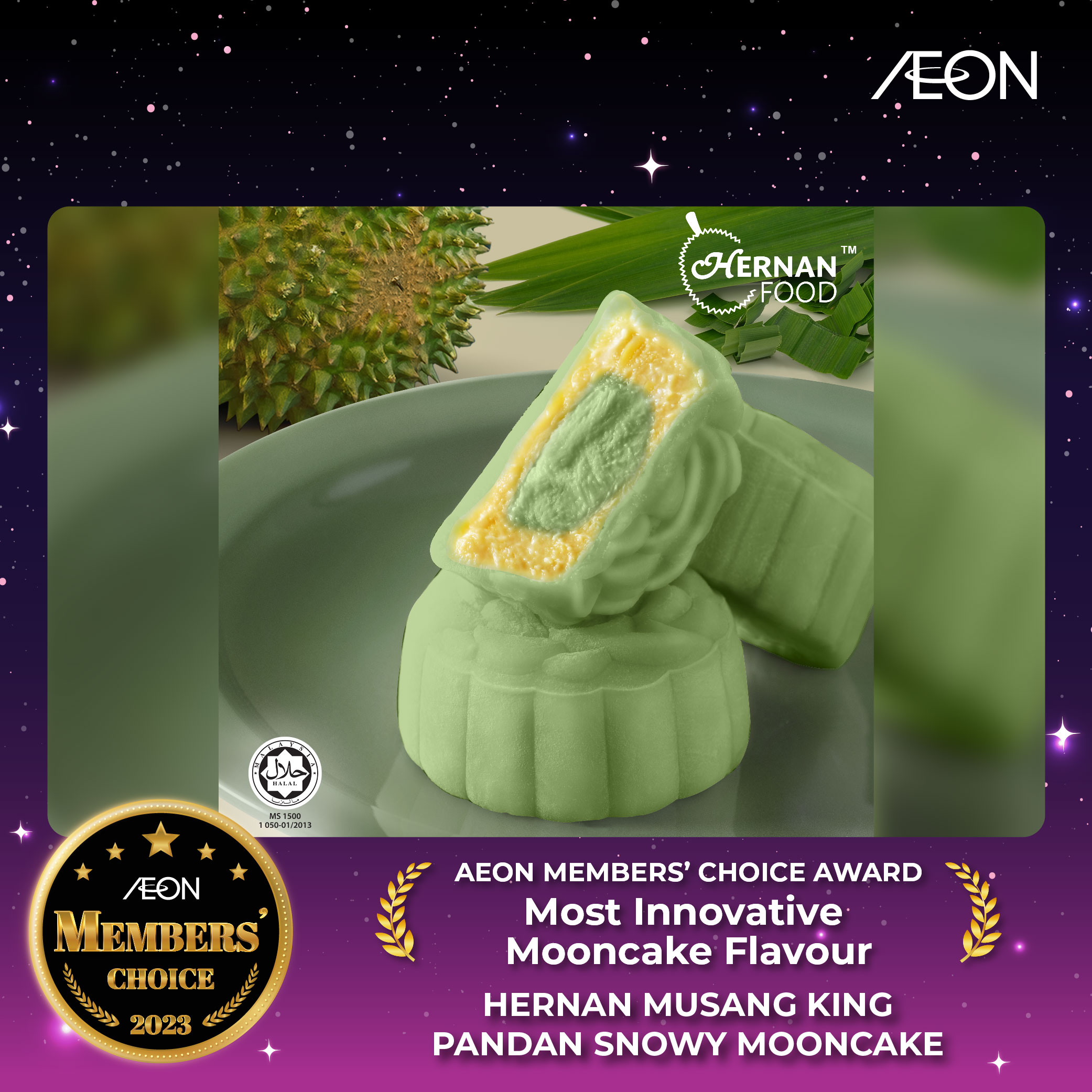 5. Best Mooncake Packaging: HONG KONG MX MOONCAKE, for packaging which not only protects the delicate mooncakes but also adding an extra layer of beauty to the mix! It's a giftset worth every penny which any recipient would be delighted to receive.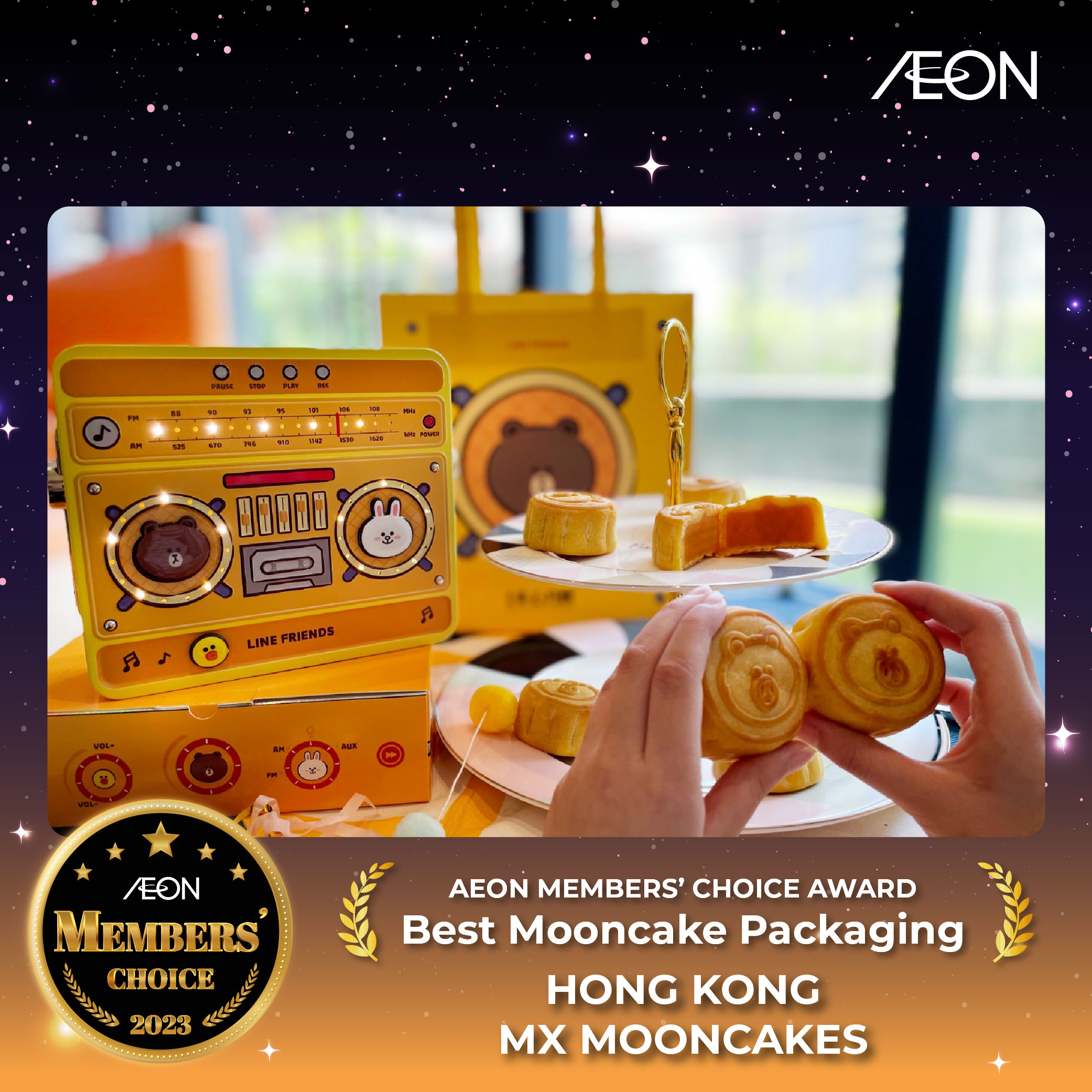 AEON's "Together We Celebrate Mid-Autumn Festival" extravaganza graces selected AEON stores until September 29, 2023. Dive headfirst into the flavors and traditions of the Mid-Autumn Festival, get some lanterns for the kids (and those kids at heart!).
At AEON, we're committed to making every celebration extra special for our cherished customers. So, come on over and celebrate with us! 🥮🎊