AEON spotlights three trends on how customers are celebrating the endemic: athleisure, vacation wear and bridal wear. From the launch of a new athleisure brand from Japan, innercasual or in short, iC that features superior fabric technology at a community boutique gym, TRIBES Boxing Studio; to an immersive fashion showcase inside a running MRT to celebrate travel rebounds; and finally, to accessible bridal dresses as weddings boom making up for lost time post pandemic.
Japan's innercasual, iC arrives in Malaysia
Aptly called the fit-style at AEON, iC is about supporting you 4-ways: aesthetic for all age and body types, functionality, sustainability and affordability. There are 3 distinctive styles in iC: the fun and functional ActiveWear; the exciting technology to enhance lifestyle's  PeaceFit, as well as the Sustainable fashion range in collaboration with the iconic British designer and activist, Katherine Hamnett, a pioneer in ethical fashion. 'SAVING THE PLANET' is the message on many iC tees print that embodies Katharine Hamnett's will and passion to protect the earth and the environment that nurtures it. 
Produced using 100% organic cotton that is grown in fields with no use of pesticides or chemical fertilizers, iC promises lightweight, free-flow, long and repeat wearability that is perfect to support agility and movements. Add that with science and tech that ensure sweat absorption and quick drying ability, iC is also designed to be anti-odour, anti-bacterial and with UV-protection.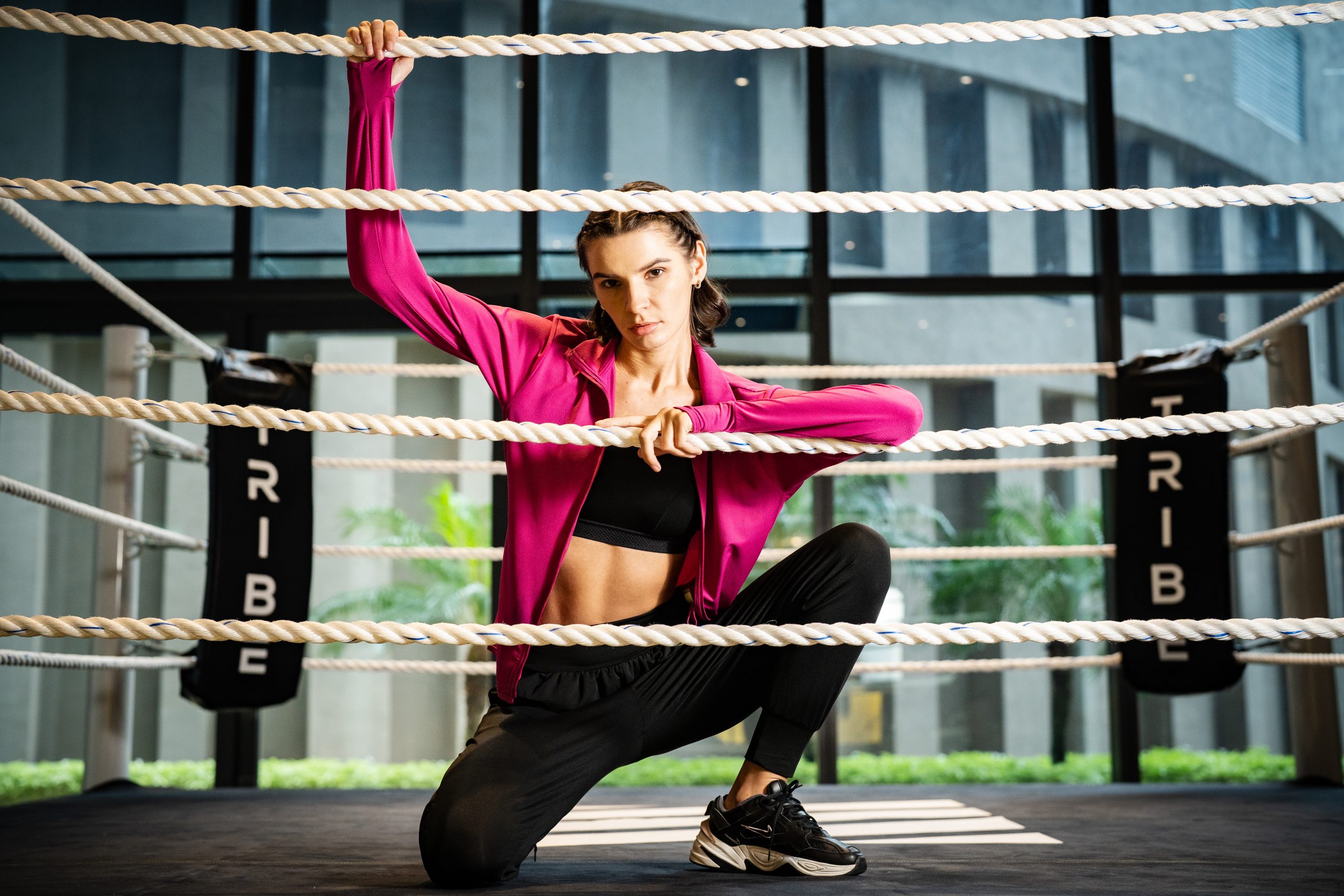 Everything you need for revenge travel
Made to express is Scar's identity – every person is empowered to wear Scar however they wish and with exploration high on its agenda, Scar showcased tie-dye, crop flutter-layers and personalized unexpected detailing as the season's preferred look. 
Our modest range that champions relaxation and trend effortlessly. Also comes with Muslimah swimwear, garbed with stylish chiffon outerwear. 
Every size is beautiful being the brand's core value, travelling this season is never more stylish with floral printed linen fabrication. Denim is also a big feature to rough it out for your off-road expeditions.
For classy travels, look no further than Arcadia that offers a wide range of timeless styles. Linen tops and pants with neutral, earthy tones and embroidery detailing make each collection a keepsake.  
Even mothers should travel – comfortably at that too. Wrinkle-free, machine-knit for lightweight fabric and nursing-friendly; M is known for its best-selling maternity pants in addition to convenient nursing tops, dresses and skirts.
This brand screams must-haves: the handy knit essentials that is easy to throw into the overnight bag such as the stylish hoodies and pullovers for men, and easy to manage cotton printed shirt-dresses for any sudden occasion.
Print is definitely in for vacation. Print on print is pulled off best with this brand's ingenious way to stand out looking good.
Weddings are back
After almost two years of cancelled weddings and nuptial banquets, finally, celebrations of happily-ever-after returns with an intense vengeance. For the first time, AEON will present budget-friendly and size-inclusive bridal and bridesmaid collection. Collaborations with famed bespoke and made-to-measure designer, Zachrin Jaafar and Kay Ibrahim as well as established bridal house such as Ivory Romance, are also to be expected in store come September.