AEON Fashion Preview 2023. kicked off on the 27th of February 2023, with its Raya Collection.
AEON opens its 2023's triennial show to preview upcoming NEW ARRIVALS at yet another unexpected venue – the Universiti Teknologi MARA, UiTM's Fine Arts Building at Kompleks Ilham. Previously, AEON has turned a moving MRT as well as the food truck park into its runway locations to drive the message of accessibility from aesthetic for all ages and body types, functionality, sustainability and affordability.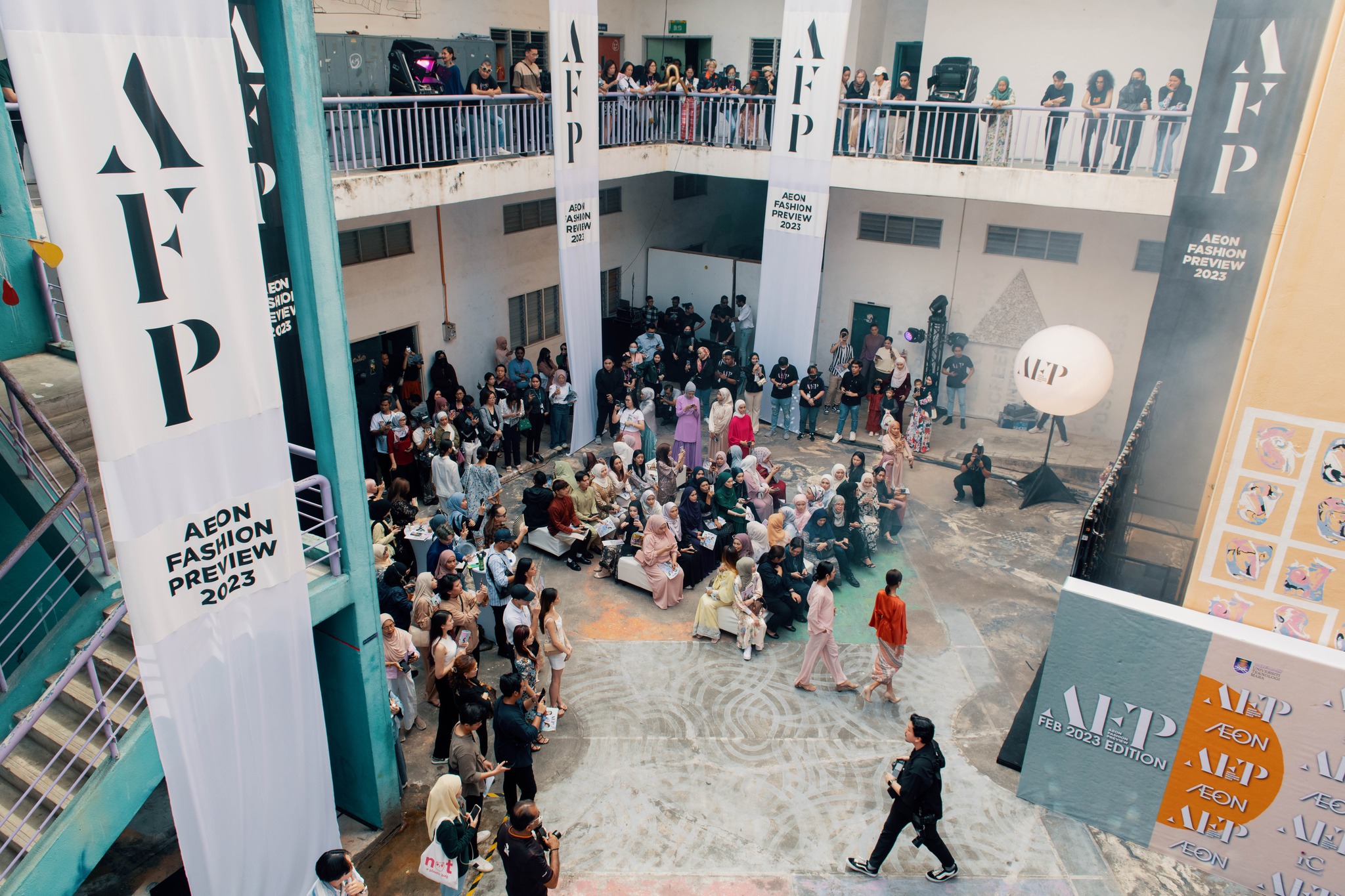 innercasual, iC

to maximise comfort for active living
innercasual or its short, iC is a well celebrated athleisure brand of AEON from Japan. From its smart fabric technology that champions how clothing can enhance an active lifestyle to ensuring that these added values are easy on the budget, iC is also bend on maintaining high comfort. Made from eco-friendly, 100% organic cotton that is grown in fields with no use of pesticides or chemical fertilizers, iC promises lightweight, free-flow, long and repeat wearability that is perfect to support agility and movements. 
iC is designed to be anti-odour, anti-bacterial, with UV-protection plus its garments are ensured for high sweat absorption and quick drying ability.
At the Feb23 edition of AEON Fashion Preview, iC features three active living personalities, yogini Angela Quah, traceurs Syafiq Aiman, and avid skateboarder, Fuad Saifullah also popularly known as Foo Art, founder of Sibling Skateboards in its new promotional community video.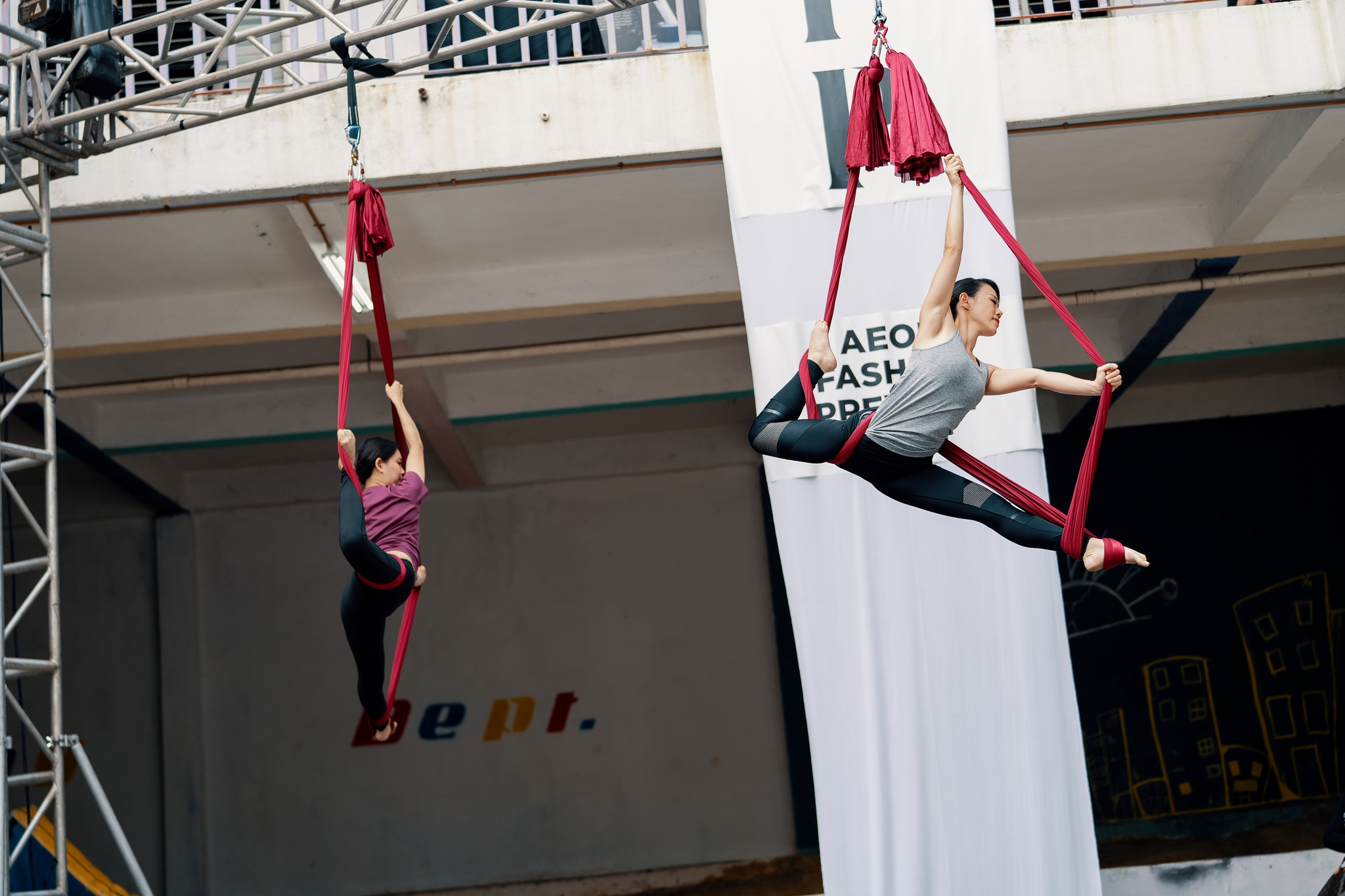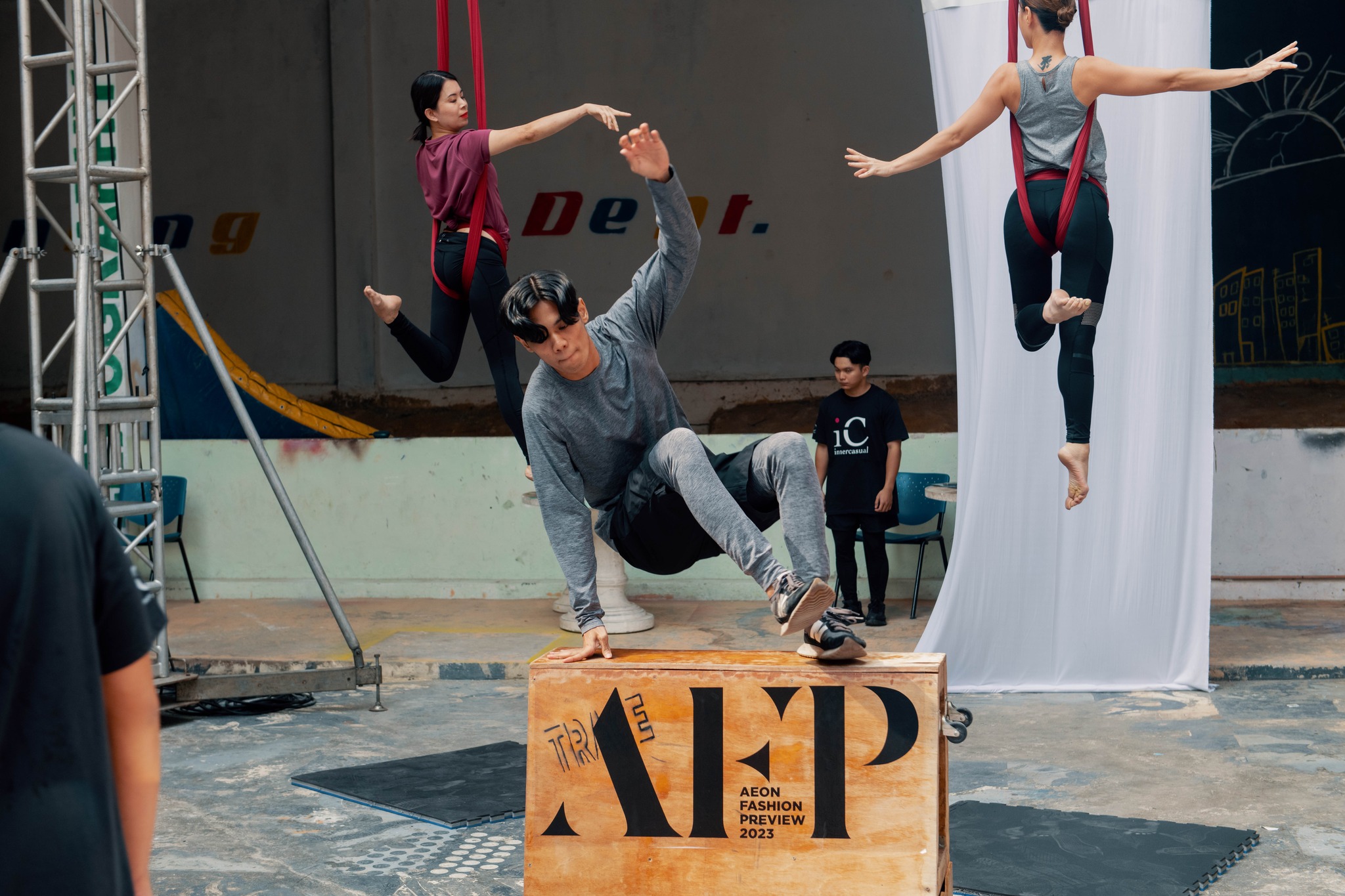 PUTERI

and

GUYS' VISION

all for OOTD that repeats
Quickly gaining popularity, AEON's own brands: PUTERI, the modest range and GUYS' VISION, men's casualwear; are both big proponents of repeat wears, previewing collections that are high on timeless silhouettes with ease to mix and match. Not all garments are created equal but PUTERI and GUYS' VISION are designed with the end in mind – long lasting wearability, easy-care and quintessential staying power that complements any personal style. 
Re-style the same outfit with different accessories, re-mix with layers and rock your PUTERI and GUYS' VISION to different occasions be it as a couple, twinning or as family matching sets – these are the OOTD to inspire more sustainable conversations.
Raya collaboration with WooFiziWoo
Continuing the success of collaborating with designer labels, this Raya23 will see FIZIWOO's special collection with AEON for an inclusive Lebaran season. With the conscious intention to recall and then to preserve the childhood memories of flower motifs – a reminder of the ancestral home's graceful and classic decorations, this collection features five different sets of flowers meticulously embroidered: Chempaka, Orked, Seri, Dahlia and Mawar.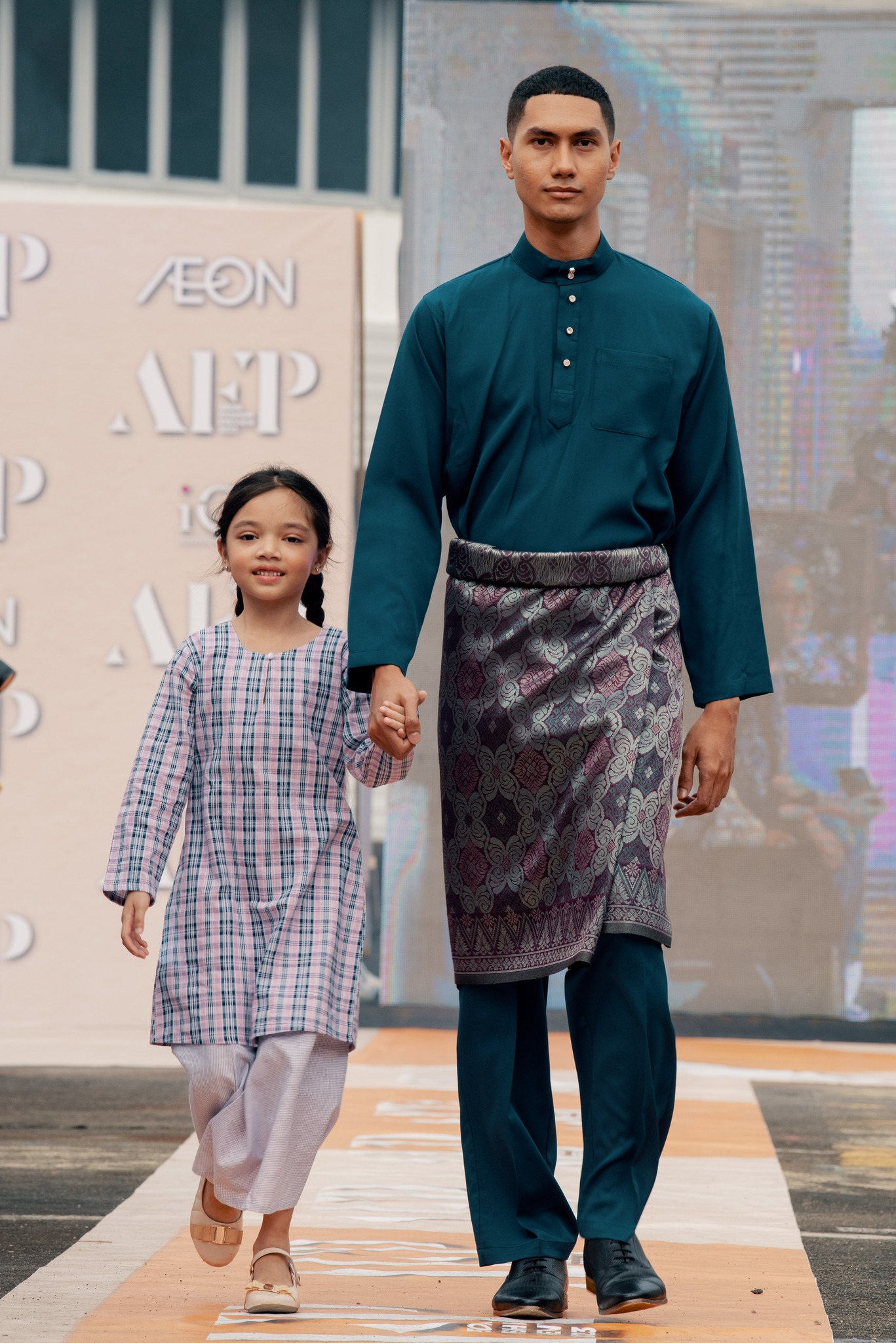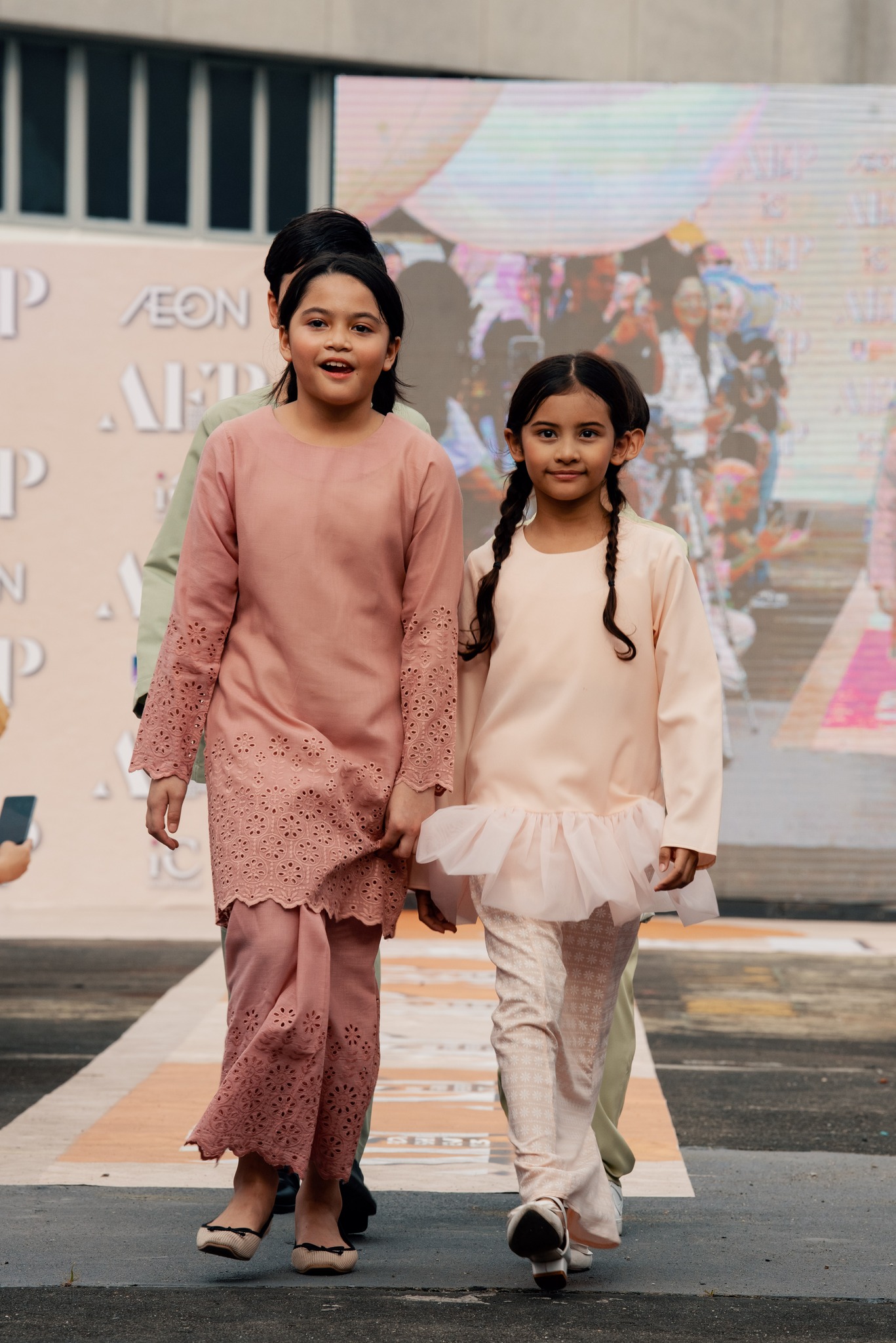 Extending the agenda of access, AEON welcomes three recently graduating batch of UiTM fashion students to debut their work at AEON: Siti Fathimah Md Hanapi, Syazwani Zafirah Saari and Muhammad Aiman Ajwad Baharudin. Identified as Future Designers 2023, it comes with an opportunity to work alongside the much-in-demand popular stylist, Abu Shaef Hamza to understand consumers' ready-to-wear as well as prospects for employment or contractual possibilities to launch their next big ideas into collabs or exclusive lines with AEON.