Step into the heart of your home – the kitchen! As a home chef (who is sometimes on a budget!), having the right tools can make your cooking adventures both fun and delicious. In this article, we'll explore 10 essential kitchen appliance that won't break the bank but will definitely elevate your culinary game. From quick meal prep to easy clean-up, these gadgets are here to turn your kitchen into a hub of budget-friendly, mouth-watering delights!
1. Budget Blender Bliss
Transform your kitchen into a smoothie haven without burning a hole in your pocket. A budget-friendly blender is perfect for creating refreshing fruit blends, creamy soups, and more. Healthy eating on a budget? Check!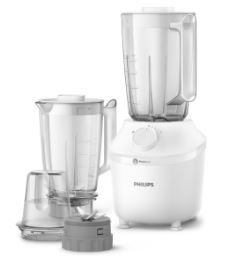 Philips Twin Jug Blender 450W HR2041/50
2. Multi-cooking Pot Wonders
Bid farewell to lengthy cooking times! A multi-cooker pot is a versatile, budget-friendly option that combines several kitchen gadgets in one. It's a steamer, slow cooker, hotpot, soup-maker, rice cooker, and so much more, making it the perfect companion for budget-conscious home chefs.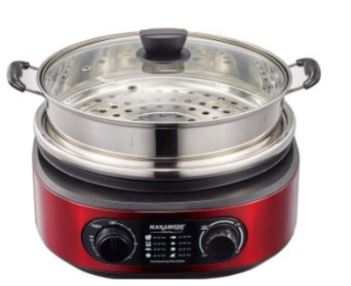 Hanabishi Stainless Steel Multi Cooker With Steamer 1650W HA1900S
3. Pocket-Friendly Coffee Magic – Espresso Machine
Skip the expensive espresso machines and opt for a budget-friendly one – gone are the days of exclusivity to enjoy a rich cup of espresso or coffee. It's now accessible to the masses and a very straightforward way to produce a cuppa without sacrificing your pocket. You will wake up smiling every day for that coffee aroma!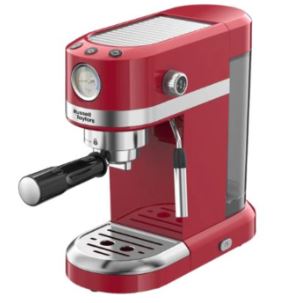 Russell Taylors Espresso Coffee Maker 19 Bar (RETRO EM-10)
4. Air Fryer Delight
Love crispy snacks but want to stick to your budget? Enter the air fryer. This affordable appliance uses hot air to crisp up your favorite treats without drowning them in oil. Crunchy goodness without breaking the bank!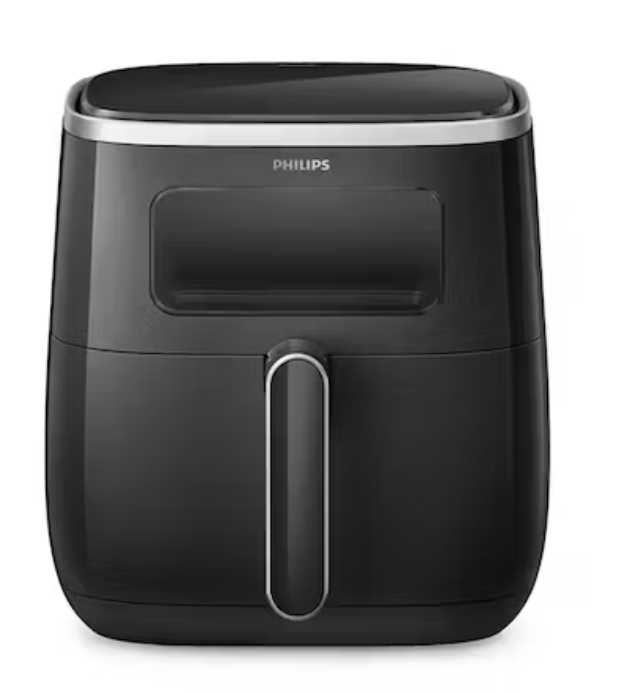 Air Fryer (Philips and various brands)
5. Hand Mixer Handy Helper
For the budget-savvy bakers out there, a hand mixer is your go-to gadget. It's compact, affordable, and takes the effort out of whipping up delicious treats. Baking on a budget has never been easier!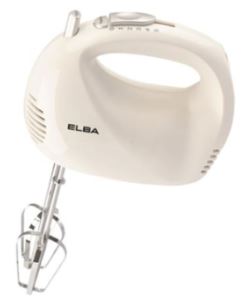 6. Simple Chopping – Manual Food Chopper
Chop, slice, and dice without splurging on an expensive food processor. A manual food chopper is a budget-friendly alternative that makes meal prep a breeze. Save time and money in the kitchen!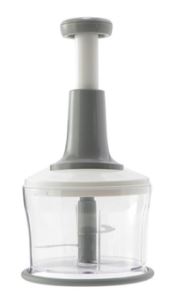 Food Chopper (Home Coordy and various brands)
7. Juicing on a Budget – Manual Juicer
Boost your health without draining your wallet. A manual juicer lets you enjoy freshly squeezed juices without the high price tag. Experiment with budget-friendly fruit and veggie combinations for a tasty, healthy juices.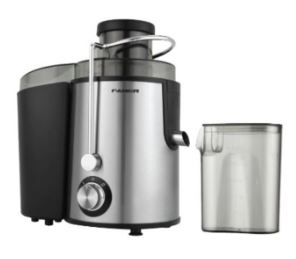 Faber Juice Extractor 400W FJE9480
8. Immersion Blender– Magic Soups and Sauce-Maker
Who knew this item wold be a necessity in the kitchen – a basic hand blender (aka immersion blender) ensures your soups and sauces are silky-smooth (no lumps!) and just perfect without breaking the bank. Impress your friends with your pocket-friendly culinary skills and make the best mushroom soup with the freshest you can find!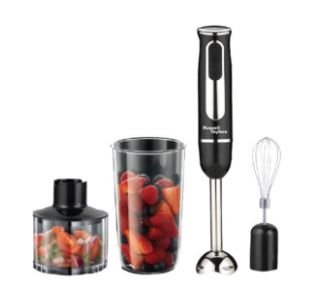 Russell Taylors Hand Blender 600W HB-6
9. Toasty, Warm Goodness – Oven Toaster
What says comfort more than a hearty sandwich, toasted to perfection! Always an evergreen product, a small oven toaster not only makes the perfect toast or sandwiches, you could also do small batches of warm cookies, muffins, reheating pizzas, brownies, and a multitude of other stuff.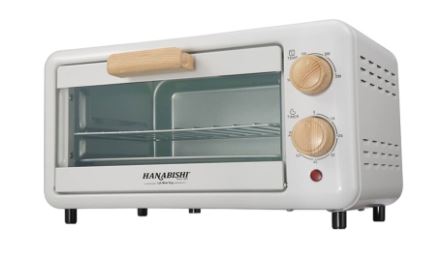 Hanabishi Oven Toaster (HA611T)
10. Time-Saving Tech – Kitchen Timer
Don't overlook the power of a simple kitchen timer. Stay on top of your cooking without the need for a high-tech assistant. It's a budget-friendly way to ensure your meals are cooked to perfection.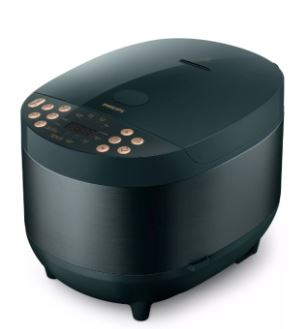 Philips Digital Rice Cooker HD4518/62
Equipping your kitchen with these 10 budget-friendly appliances is a surefire way to make your culinary adventures both enjoyable and economical. Home chefs, gear up and get ready to turn your kitchen into a budget-friendly haven of delicious creations! Happy cooking!